Description
Our Stephen Joseph Wallet  would make a lovely gift for your child.  This wallet is made with polyester and nylon fabric and has a velcro closure, making it easy for a young child to open and close.
There are pockets inside for cards and photos, and coin purse with a zip closure.   The screen printing and applique designs  are very colourful and fun!
Your child would love this wallet.
Children need to learn about money, the value of it, and how to use it, and most importantly somewhere safe to store it –  so they can take money to school for lunch or go shopping.
The size of  Stephen Joseph Wallet is 26.5 x 11.5cm when open.
You may like our Stephen  Joseph Rolling Luggage for kids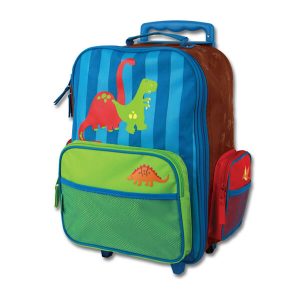 Another purse option is our, Splash Proof Purse